SMACNA Greater Chicago's Leadership Workshops
For a second year, we are offering a four-part leadership workshop. This workshop is designed to improve communication and create higher work performance within your organization, help your company maneuver through change, incorporate positive influences to get positive results and improve presentation skills for those speaking in front of an audience.
As a four-part series, we encourage you to attend all four sessions to gain the most impact. Each workshop is packed with knowledge so if only one or two sessions fit your schedule, you'll definitely benefit.
DARRYL HARRIS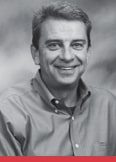 Featured Speaker: Sessions 1-4
Darryl Harris is a consultant, trainer and coach, focused on helping organizations improve their performance by developing the skills and competencies of their people. Harris has an abundance of energy and passion for helping organizations develop and grow in a rapidly changing environment. His clear common sense approach has helped thousands of people learn how to successfully overcome these challenges. He brings an international background of almost 30 years of experience in the areas of leadership development, strategic planning, team effectiveness, customer skills and more.
Leading Through Change
This is a four-part program. It is strongly encouraged that those who are interested in registering attend all four workshops for a discounted price; however, single sessions are available.
Participants are invited to enjoy a complimentary catered breakfast at 7:30 a.m., prior to the start of each workshop.
This program is perfect for everyone, especially young professionals.
Leading Through Change is conducted by The Carroll-Keller Group.
Registration is limited to the first 30.
Pricing
MEMBERS:
$35 per session
$125 for 4 sessions
NON-MEMBERS:
$75 per session
$275 for 4 sessions
REGENCY TOWERS CONFERENCE CENTER, 1515 W. 22nd St., Oak Brook, IL
8AM - NOON, Breakfast provided at 7:30am
01.16 CREATING HIGH PERFORMANCE
"Understanding and Supporting Key Skills"
02.07 LEADING THROUGH CHANGE
"Leading and Managing Through Change"
03.06 INFLUENCING WITHOUT AUTHORITY
"Achieving Results Regardless of Position"
04.17 EFFECTIVE PRESENTATION SKILLS
"Skills for a Winning Presentation"
File Downloads
Register Here
Optional: If you would like to make your payment now, please select the number of members and non-members and submit the form below. You will be taken to our checkout page.
Discount rates for 4 sessions.